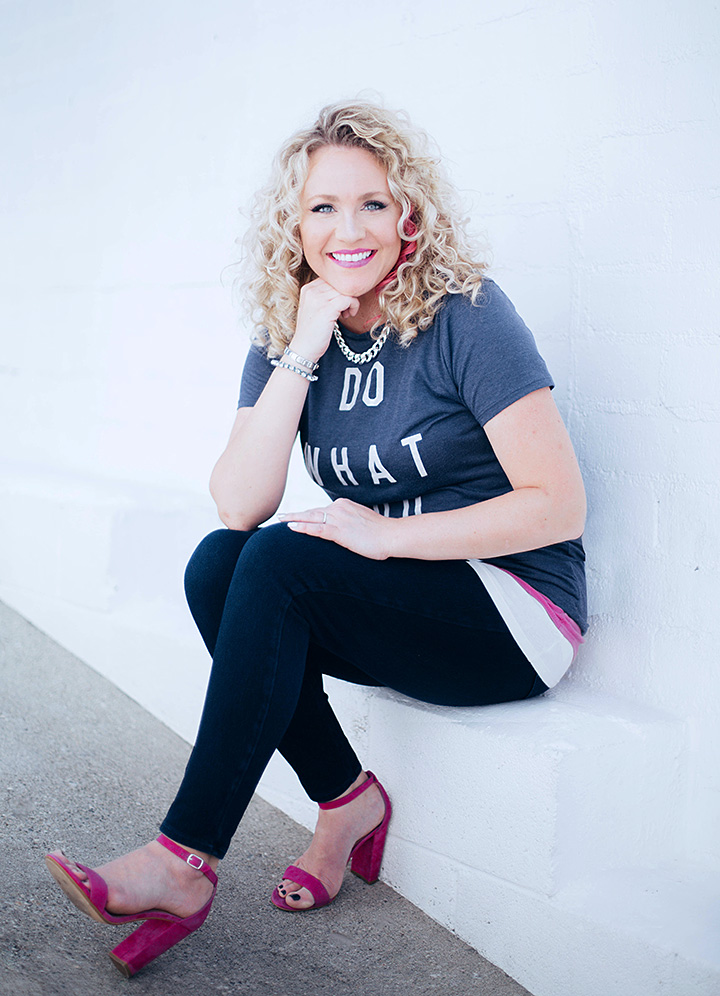 Hey fraaaand! All of my content is here to motivate, encourage, and make you laugh so hard you pee a little.
You'll see new videos from me every week, and you might also see me doing stand up, or in a musical or commercial or TV show - but the ultimate goal is to become the motivational (female) Jimmy Fallon, with an inspiring talk show on a major distribution network.
I'm still in my "before" openly and honestly sharing with you in real time as I work towards my "after." Yes, I took my talk show, previously called The Pursuit, from zero to Tony Robbins in 18 months without an agent or publicist or employees or sanity. I've interviewed Rachael Ray, Gary Vee, Jeannie Mai, Al Roker and many others – and we've passed one MILLION viewers! I've written a #1 entrepreneurship bestselling book, Go Solo, spoken all over the US, and basically I pinch myself every few minutes. It's painful but that's thug life, man. I've also become more productive, more disciplined, more mindful and grateful, I've gotten sober, healthier, and helped thousands of people. BUT I also share the ongoing struggle, since the show has not been picked up yet and there is a lot of rejection in this business. I'm auditioning, applying, writing and editing my hiney off. Plus, did I mention I'm a wife and mom who just moved her little family to Los Angeles for her entertainment career?
Time and attention are more valuable than chocolate and coffee - maybe even combined - so I APPRECIATE YOU coming by to watch, listen or read. Hit me up on social media or via email, I read every single message! ❤
WHO HAS TIME? No. body. So just sign up for my once-a-month emails & you'll never miss a laugh, lesson, live event, or little burst of encouragement. I put out 2 new videos each week that get you laughing and keep you moving towards your goals so don't miss out SIGN up so you don't have to KEEP up. YAS.
THE LATEST AWESOME SAUCE. MMM...
---
What You Need, Boo?
We've covered a LOT in the last few years, so find your favorite inspiration by searching for a specific guest, like "Gary Vee" or a certain topic, like "productivity."