If you're interested in having me speak, write, create branded content, perform, collaborate, be on my show or have me on your show, shoot me an email and my assistant will get the conversation started! I'm excited to work with you!
Killer Comedic Motivational Speaker
If you are organizing an event and you need a serious motivator to keynote your event, that will keep the crowd entertained and engaged, I'm your gal. Click below for more information.
My Most Requested Topics
Go Further, Faster and Have More Fun in Work and Life
Success for the rest of us - Real life, relatable hacks on Momentum, Growth, and Success Habits from my experience building my talk show, as well as my 4000+ hours of research and interviews with some of the most successful people on the planet. Keynote, Workshop, or Breakout.
The Emotional Rollercoaster of Entrepreneurship: Spend more time having FUN, less time feeling like you're going to puke and/or die.
This hilarious talk will explain how to build up your resilience and persistence and realize you're not the only one who feels crazy as you build your big dream. How to go from one rejection to another until you reach success, without losing your mind and crushing your heart. Keynote, Workshop, or Breakout.
Women in Entrepreneurship / Leadership / Work-Life Balance
How I built a talk show from 0 to Tony Robbins in suburbia. My secrets for staying sane while juggling my business in between doing the dishes, juggling the laundry, date nights with my husband, cleaning up after the dogs and so. many. diaper changes. Keynote, Workshop, or Breakout.
Currently on Tour!
Get even MORE amazing motivational comedy by having your event as part of the Too Much Tour with myself Jackie Fabulous. We've created a one-of-a-kind keynote experience for anyone who's ever been told they're "too much!" More info
What You Can Expect
Timely, professional replies to your calls and emails.
A personal phone call with me before your event, so I can figure out how to best serve you and your audience.
An announcement about your event on thepursuit.tv/events and my social media channels. This may or may not include YouTube. (This is assuming your event is public and you want to drive engagement.)
A dynamic, professional, entertaining (read: funny!) presentation focused on achieving your goals for the event and for your attendees.
Online promotion during the event using your hashtags, responding to attendees, etc.
In-person engagement with attendees before and after my presentation (varies depending on the type of event and our arrangement.)
A custom resource page on my site, exclusively created for your attendees that will include the slides I used in the presentation, along with links to books, articles, and other resources I believe will be helpful.
A quick follow-up communication after the event, to make sure I met your expectations!
Happy Clients Are My Jam
"Honestly, I just have no words to describe how impactful Kelsey was today! I believed she was the perfect fit for our event but man, she blew us all away and exceeded every expectation I had." - Nicole Lindsay-Stevenson, Young Living Live Your Passion Rally Organizer
"Kelsey Humphreys absolutely made our summit this year. Our goal is to inspire and educate and Kelsey's keynote did exactly that. Her perfect blend of humor, authenticity and useful insight was everything our event needed. She was extremely professional, approachable and easy to work with and I simply could not recommend her highly enough!" – Erica Lemp, Executive Director, weVENTURE
"Having Kelsey's talk be the closing presentation was certainly the right choice to close the event with a strong, charismatic speaker. Her ability to bring together seemingly disparate elements in order to encourage and empower the audience to be aware of their individual potential was a powerful way to inspire everyone." – Michael To, IGNITE Organizer
Beloved, How-Are-You-In-My-Head-Right-Now Influencer
Bold, I know, but my female hustler viewers and readers are honestly telling me that they love me and that I am in their head, weekly if not daily. I reach hundreds of thousands of followers a week via the following channels, with an average engagement rate of 3%, most of which is on Facebook.
24K+ Subbers
10K Facebook Besties  
6K Instafrands
5K Twits
If you're a brand or collaborator and would like more information, just shoot me an email!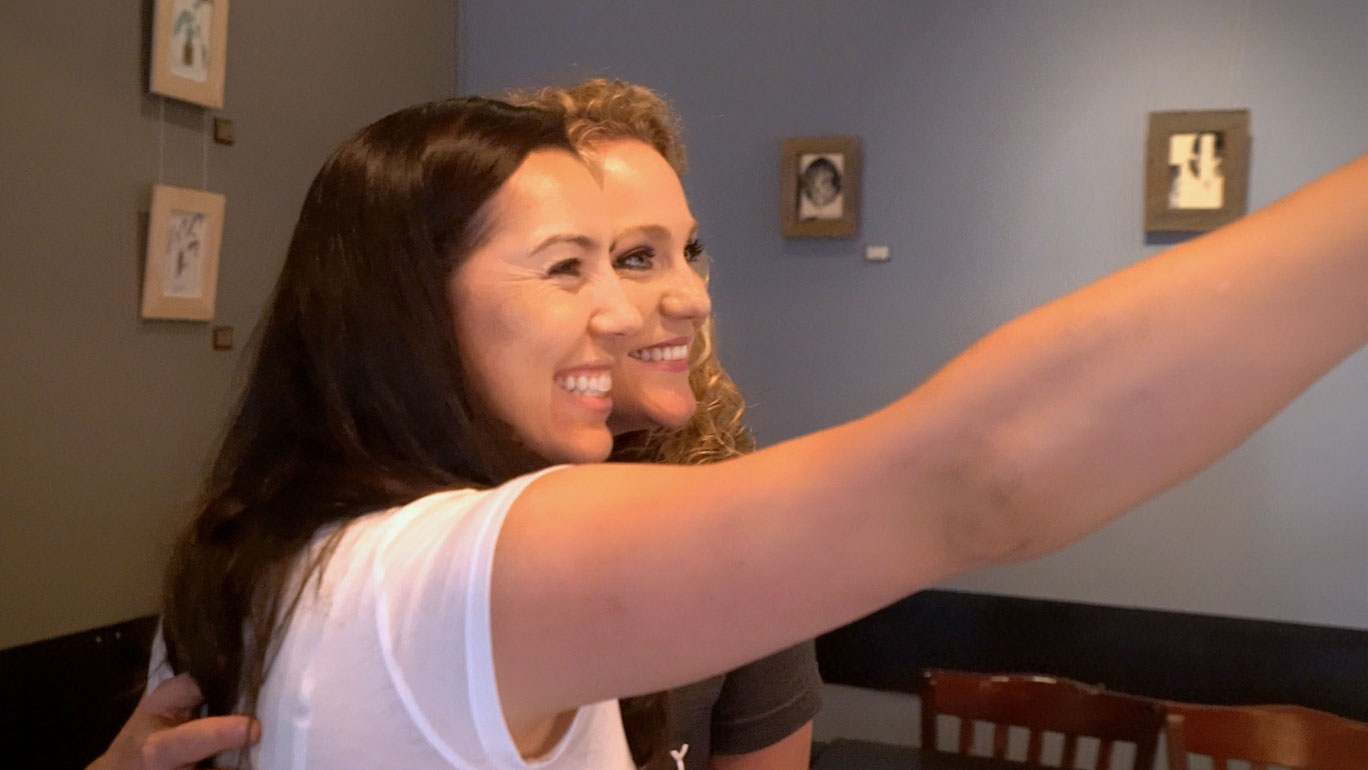 Proven Host & Producer
If you haven't caught my catchy hook yet (get it!) let me say it again: I took my traveling in-person talk show on success from zero to Tony Robbins in 18 months, and have received over 1 million video views in less than three years! I've scored guests like Rachael Ray, Larry King, the Property Brothers, Gary Vaynerchuk, Al Roker and more. Publicists and guests have given rave reviews and I even landed segment distribution on REELZ cable channel's Entrepreneur.  How did I do it? I wrote and edited my butt off. Not literally. Unfortunately. For every interview, guests get at least one written article AND video clip on a major publishing website, like Entrepreneur.com, Success.com, LifeHack.org, and more. Plus, they get a long video interview to express themselves, instead of a tiny segment, and the interview is released on my audio podcast as well. Whew! Most importantly, viewers love my show because I am the most relatable host on the block - a wife and mom in Suburbia, USA, hustling to build her dream and make sense of success. If you're a publicist or potential guest, please check out some guidelines for contacting me about booking a guest.
Engaging Comedian, Actor, Singer
My humorous motivational videos, music videos and comedy sketches on Facebook (not my talk show interviews) have received over a half a MILLION views, and thousands of organic shares! I am a deadpan millennial mom, hilariously quirky best friend, or witty host/narrator type, and a mezzo soprano who also writes, plays piano and can run cameras, edit video, rainbows, fairy dust, etc. etc.  2018 Reel coming soon, for now you can see recent photos, videos and credits on my backstage profile.