You guys! DJ TANNER! Candace Cameron Bure has built an incredible, multi-faceted career and shares so much good stuff in this fun interview! If you're not familiar she was a star on the popular early 90s sitcom Full House, and heads the relaunch, Fuller House, on Netflix. She was also a host on The View in 2014, she's been on Dancing with The Stars and she's starred in over fourteen - fourteen! - Hallmark Channel movies and specials in the last decade. She is also a New York Times bestselling author of five titles, the most recent of which, Kind is the new Classy, was just released.

Most of those accomplishments came after a decade on hiatus from her industry.
How did she do that, right?!! Watch (above) or listen (below) to hear her explain it all, plus her advice for moms, entertainers, and anyone trying to build a lasting career in their field.
In this episode, you'll learn:
The benefits of knowing who you are and what you stand for, no matter what industry you're in (4:55)
How to get and stay motivated while maintaining work-life balance (7:35)
Advice for maintaining a strong relationship with big brands, networks, etc. (15:06)
What success means to Candace and her advice for others to achieve it (20:12)
Kelsey's Key Takeaways (23:45)
Kelsey and Candace play Fast Facts (30:27)
---
Listen on the Go! (podcast audio coming soon)
---
GIVEAWAY ALERT!!!
Want ALL of the CCB+Dayspring goodies shown in the episode? Just sign up for my insiders list, because one lucky winner will win via email! Help your chances by sharing this interview and tagging me and CCB on social media.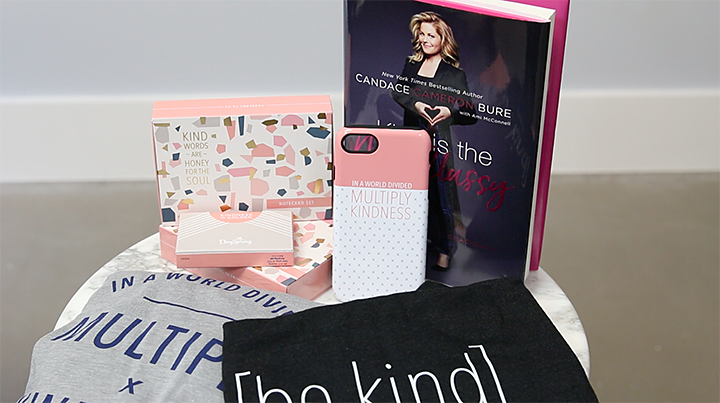 Sign uuuuup so you can win!
---
If you enjoyed this interview, be sure to screenshot and let us know on Instagram (@candacecbure and @thekelseyshow)  
Get her new book, like, yesterday guys.


---
YOU WANTED TO KNOW...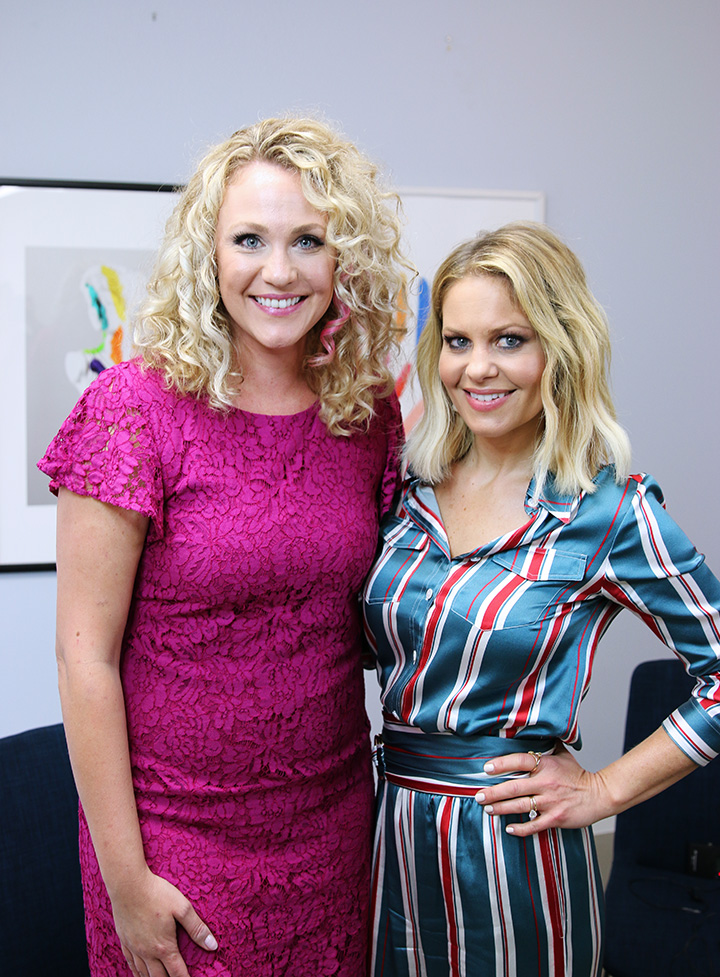 Why did you choose to have Candace as a guest?
I love her, I know a lot of my viewers love her, but really I wanted to dig into her mindset since her comeback after so many years out of an industry that is NOT forgiving of time off, fascinates me!
UM HOW DID YOU LAND THIS INTERVIEW?!
Honestly now I have such an impressive roster that getting interviews even though I am a relatively small show has gotten SO much easier. I reached out to her publicist because I knew she'd be doing press for her book, and scheduling is so easy now that I've moved to LA. She's been on my list for a long time so this was a real win!
Where was the interview?
In a rented room in Hollywood. Hollywood guys!
Who was with her?
Fun fact: she has had the biggest entourage of all my guests! I believe with her glam squad and publicist she had 5 people with her. She has one person for clothing, one for hair, and one for makeup. #goals
What was she like in person?
*Exactly* as she seems online, which is so lovely. That doesn't always happen 😉
Did anything go wrong?
We had a miscommunication on the time so I had two guests show up to film at the same time, this didn't affect Candace but my other guest (who was totally gracious about it) just had to sit and wait. #FAIL
---
Mentioned in the Episode:
---
Support with a share!