How to Build a Powerful Brand and Business from Home
I loved getting to chat with Carrie Wilkerson, The Barefoot Executive, herself in her Texas home recently. She was one of the very first guests I pitched to be on the show and said yes back in the day but had to reschedule, so this was a special interview to get to sit with her almost two years after I initially shared my vision for the show - which was then more of a pipe dream! She was warm and funny and has so much to teach us not only about business but about juggling life and achieving our dreams. Watch and enjoy!
If you enjoyed this interview, be sure and let Carrie know on twitter! 
For more information on Carrie, visit CarrieWilkerson.com.
In this episode, you'll learn:
How Carrie was able to sell her newsletter services to MLM sales consultants (8:28)
How you can start, manage and grow a service-based business (16:50)
Tips on landing a book deal (22:12)
How much time it takes to change your financial situation, client load, etc. (29:15)
How to serve others and build real relationships (33:30)
Why it's important to stay true to yourself and stop worrying about becoming an influencer (38:38)
---
LISTEN ON THE GO
Enjoy listening? Subscribe in iTunes or Stitcher to automatically get the latest audio episodes of The Pursuit sent to your smart phone!
---
YOU WANTED TO KNOW…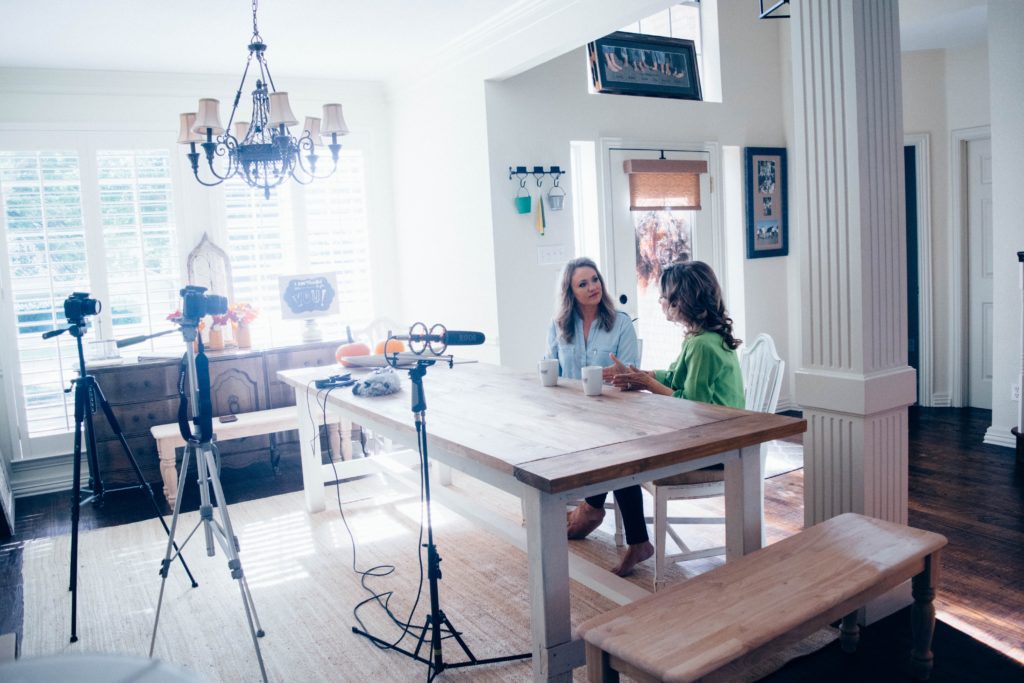 Why did you choose to have Carrie as a guest?
She has such a unique brand - the Barefoot executive - and such an impressive speaking and consulting resume, and since she's nearby, she was one of the very first guests I reached out to.
How'd you get the interview?
I found an email address for her and one for an assistant I believe it was, and sent my pitch to them both.
What was she like?
Very real, tells it like it is, you can tell she runs a tight ship and gets a lot done, but she's also very warm and friendly.
Where was the interview?
At her home in Dallas.
How many are on her team?
Did she have a posse there? I believe she has a few virtual assistants, but that day she just had a hair and make up artist with her.
What went well?
She shared a ton of great insights and said some really nice things about how far I've come since I first pitched her two years ago - surreal and special for me, for sure!
What went wrong?
The sunlight made the video change in color quite a bit throughout the episode and there was a bit of an echo in the house, but nothing terrible.
Did you hear anything from her after the episode was published?
Yes she has shared on social media and we are email buddies now. =)
---
Mentioned in the Episode:
---
Support with A Share!