How to Become a YouTube Influencer
If you have so much as googled YouTube celebrity - you've heard of Connor Franta! He gave a lot of valuable insights about his journey, how to grow your YouTube channel, connect with fans, and become an influencer. 
If you enjoy this episode, be sure and let Connor know on Twitter! 
Learn more about Connor on YouTube and at CommonCulture.com
In this episode, you'll learn:
How to become an influencer
Tips for becoming, or growing as, a YouTuber
How to expand your brand from one business into other endeavors
How to cultivate raving fans
His advice for creators and creativity
WATCH the video above or LISTEN below!
---
LISTEN ON THE GO
Enjoy listening? Subscribe in iTunes or Stitcher to automatically get the latest audio episodes of The Pursuit sent to your smart phone!
---
YOU WANTED TO KNOW...

Why did you choose to have Connor Franta as a guest?
Ummmm he's one of the biggest YouTubers ever!?
How'd you get the interview?
I reached out to his literary publicist, since this was on his book tour.
What was he like in person?
Very laid back, almost a little soft-spoken, not as energetic as you would expect from some of his videos. Very kind and warm and funny.
Where was the interview?
His Dallas book tour stop, Booksamillion (in a back closet of sorts. Ha! Glamorous!
What went well?
A lot, he was great!
What went wrong?
Earlier in the day, at another Dallas interview, I bit it and scraped my knee open, so I was sitting kinda awkwardly, but overall that's really no big deal.
---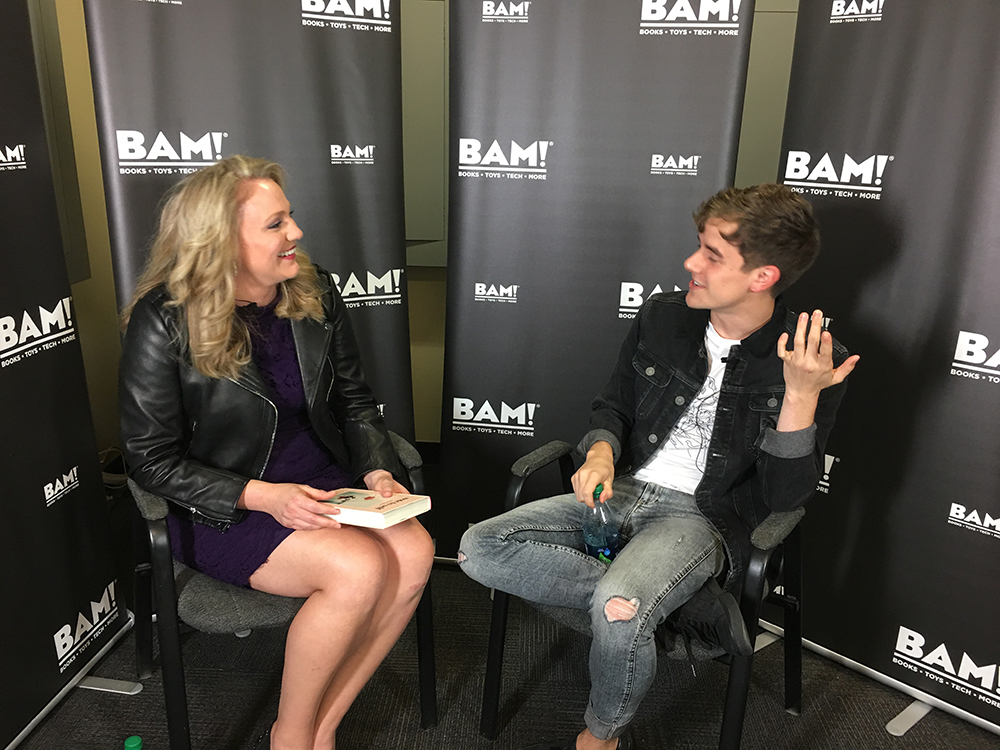 ---
WANT TO BUILD YOUR PERSONAL BRAND?
Get this quick guide to building a personal brand!
---
---
Mentioned in the Episode:
---
Support with A Share!