Want to transition from working within your industry with clients and customers to writing and teaching your industry expertise on a larger scale?? David Bach has a LOT to teach entrepreneurs and authors about transitioning from practicing industry leader to teaching industry expert. Plus, you probably recognize him from more than 100 appearances as a financial expert on NBC's Today Show. Before becoming a financial author and keynote speaker, he was a Morgan Stanley financial planner for almost a decade. That expertise created the foundation on which he built the Finish Rich franchise, an empire that has nine New York Times bestseller titles, live seminars, online courses and more.  He is one of the only authors in history to have four books simultaneously on the New York Times, Wall Street Journal, Business Week and USA Today bestseller lists. He is also the co-founder of AE Wealth Management, one of America's fastest growing RIA's with over $3.7 billion in total platform assets as of  June 1, 2018.
In this episode, you'll learn:
What to do when you love your day job but have a bigger purpose (4:08)
Writing habits and tips (14:12)
David's advice for figuring out your values (19:51)
How to avoid making this big financial mistake (25:11)
---
Listen on the Go! (podcast audio coming soon)
---
If you enjoyed this interview, be sure to screenshot and let us know on Instagram (@davidbach and @thekelseyshow)  
---
YOU WANTED TO KNOW...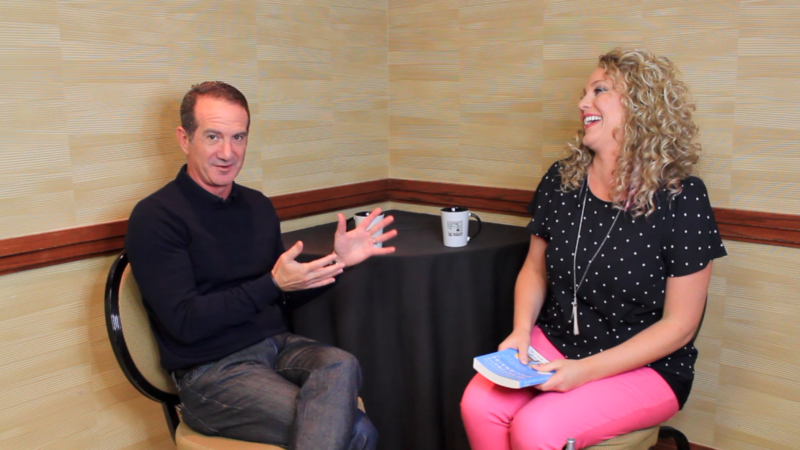 Why did you choose to have David as a guest?
DID YOU READ NINE TIME NYT BESTSELLER?!
Where was the interview?
At a room at the FinCon convention, our thanks to FinCon - the leading conference on finance and financial blogging!
Who was with him?
No body.
What was he like in person?
So fun and warm and normal!
---
Mentioned in the Episode:
---
Disclaimer: Ya'll know the drill: Some of the links in the post above are "affiliate links." That means if you click on the link and purchase the item, I will receive an affiliate commission at no extra cost to you. That's why I only recommend products or services I use personally and believe will add value to your life! I am disclosing this in accordance with the FTC's 16 CFR, Part 255