---
BEAUTY STUFF
You can trust me on these because A) I'm vain. B) I make a living with this face - hence point A -  and
C) I have trouble skin and it's so much better! If you don't believe me, see the embarrassing photos in this post.
---
HAIR STUFF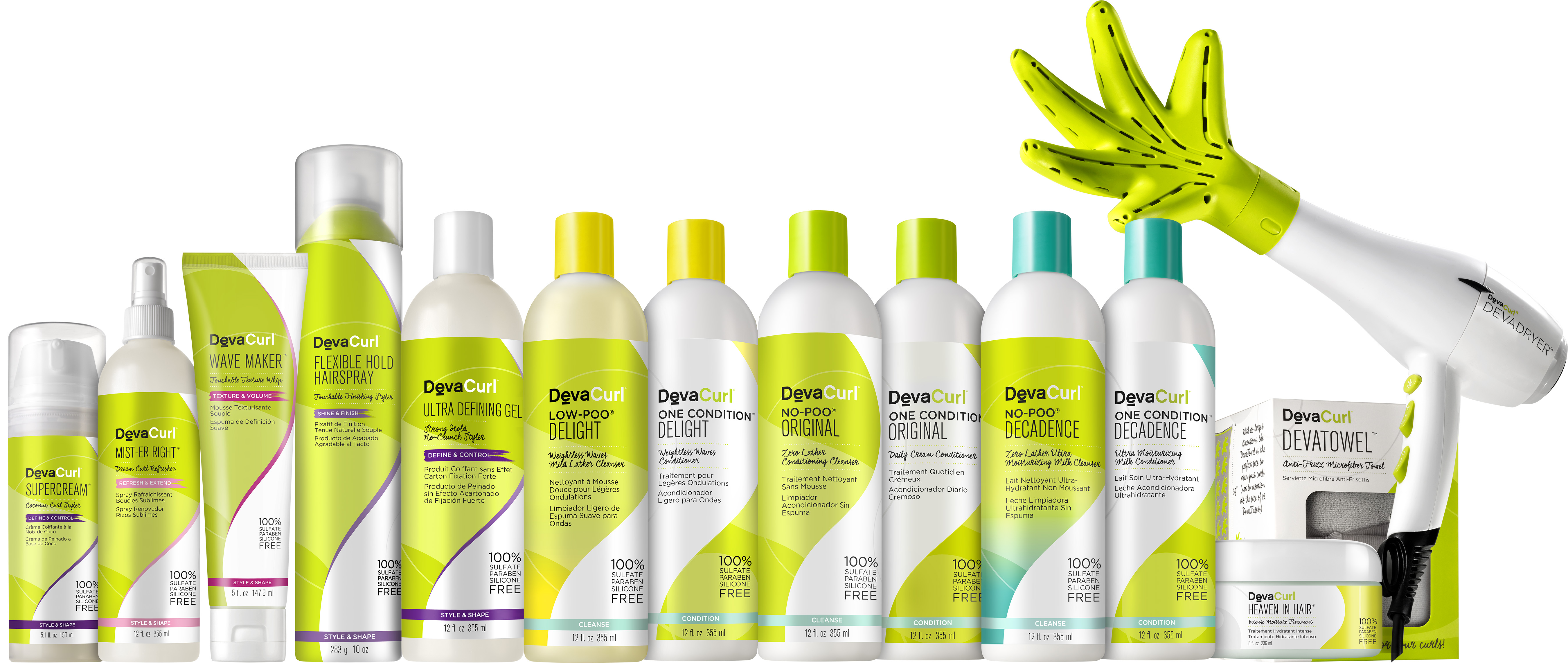 Hands down, this is what I get asked about the most! I paid full price for a Deva Curl cut from a certified stylist (they cut your hair dry when it's dry and styled. It's crazy.) and for my first found of their products, formulated especially for dry curly hair. Then, full disclaimer, I reached out to them about my show and that I loved their stuff and now they send me free products so I get to try them all. I know, so much win for me!
I keep bugging them to give me a coupon code for you guys to use so I will tell you THE MOMENT that happens. So, until then I recommend you browse their products and try a few things that fit how curly your hair is based on their labels. Oh and another disclaimer: for hair to look good on camera it needs to be a little crunchier than you probably want in real life, if people were going to be touching your hair, that is, so keep that in mind about my product choices. AND I use a tiny curling iron to fix the pieces around my face for photo shoots and video shoots.
The products I use the most are:
---
BRAIN STUFF
These are the few books I actually go back to again and again, and ain't no body got time to read a book twice! ...unless it's amazeballs.
---
Disclaimer: Ya'll know the drill: Some of the links in the post above are "affiliate links." That means if you click on the link and purchase the item, I will receive an affiliate commission at no extra cost to you. That's why I only recommend products or services I use personally and believe will add value to your life! I am disclosing this in accordance with the FTC's 16 CFR, Part 255