How to Become an Icon in Your Industry
I was terrified. To sit an interview THE interviewer of our time, probably of all time, in his trophy room in his beverly hill mansion. I mean c'mon! But, I pulled myself together for what turned out to be, of course, a once in a lifetime type of interview. If you want to learn about communications, broadcasting, entertainment, writing, and becoming the standard for your entire industry, you will love this one!
If you loved this interview, be sure and let Larry know on twitter!
For more on Larry King Now, visit Ora.TV.
In this episode, you'll learn:
How Larry was able to spend 60 years in broadcasting without it feeling like work (3:55)
How Larry prepares for his interviews (11:45)
What Larry's average day is like (20:23)
The best part of Larry's broadcasting career journey (28:17)
Larry's advice to people pursuing a communications career (31:12)
What it takes to become an icon in any industry (33:52)
---
LISTEN ON THE GO
Enjoy listening? Subscribe in iTunes or Stitcher to automatically get the latest audio episodes of The Pursuit sent to your smart phone!
---
YOU WANTED TO KNOW…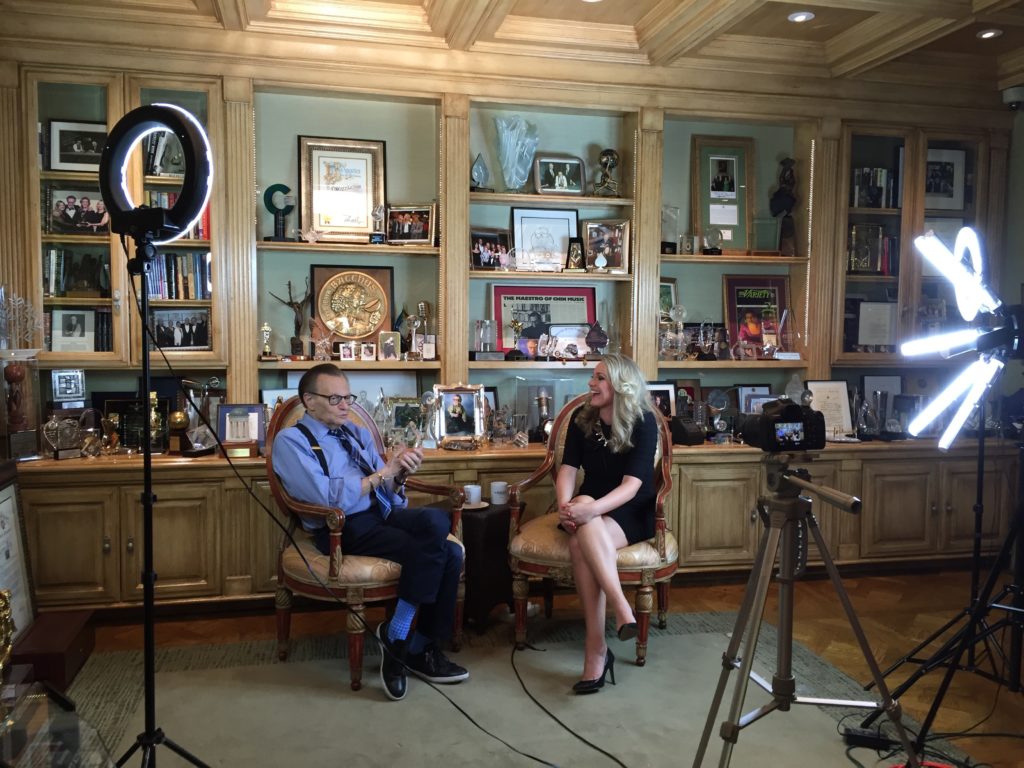 Why did you choose to have Larry as a guest?
He's Larry King! An icon. He's had a really interesting life and he's the tip of the spear when it comes to interviewing and asking questions, so it was unbelievable that I got to interview him. I hope I make my mark soon enough that I get to be on Larry King Now while it's still in production!
How'd you get the interview?
I saw that Larry had done School of Greatness and thought, hey why not ask? And since he's now a co-owner of Ora TV, his own network, it was a good fit at the right time. I contacted Ora publicists.
What was he like?
Warm, funny, down to earth, a celebrity, and smart as a whip but definitely has a grandpa vibe too.
Where was the interview?
His trophy room in his home in Beverly Hills, I wish I'd taken more behind the scenes B-Roll but we were pressed for time.
Did he have a posse there?
He had a hair and make up artist and a publicist. For a celebrity at his level I was expecting more!
Most unexpected thing about Larry?
This is not necessarily unexpected but he is a stickler about time, due to all those years going on the air on the hour, sharp. When radio or TV goes live, it goes live, you can't be late, and you can't go long. Our interview went a bit long which made me super nervous but he didn't mind.
What went wrong?
One of the microphones went out and my production assistant got flustered, the interview had to come to a halt. So we were just sitting there waiting and Larry sighed and went "Oh, Kelsey." as if I had been doing so well up until that point. He acted as if he was just kidding, but I think there was some truth to it, too. We should have been more prepared! Dang it!
Did you hear anything from him after the episode was published?
Nope =(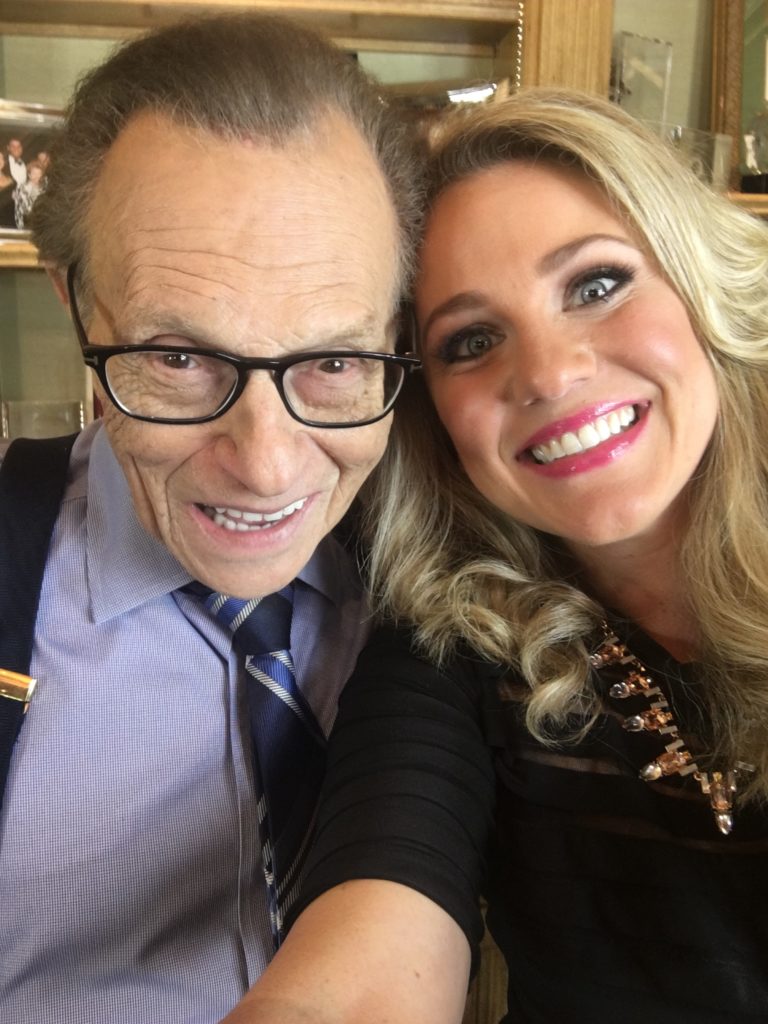 ---
Mentioned in the Episode:
---
Pin & Post these quotes from the episode!
---
Support with A Share!