How to Grow an E-Commerce Business into an Empire
Melanie Duncan and her husband have been experiencing success since college when they launched Custom Greek Apparel, an online store offering sorority and fraternity members made-to-order embroidered apparel. Next, they launched sister company Luxury Monograms, extending their custom monogramming to home decor items. Soon their products were being featured in magazines and on Good Morning America, the Nate Berkus show, and more. As her businesses took off, she decided to jump into the online education space, offering classes and support for entrepreneurs that make and sell physical products. Now over 160,000 students have gone through her training programs, she's consulted on digital strategy for major corporations, and spoken on stages all over the world.
I caught up with her recently in New York City to ask her what she believes led her to such massive success, and what other makers and online entrepreneurs can do to follow in her footsteps.
For more information on Melanie, visit MelanieDuncan.com. 
In this episode, you'll learn:
How to navigate high and low seasons of business (11:27)

Advice for working with your spouse (22:25)

Why Melanie doesn't have mom guilt (

26:31)

Tips for connecting with other like-minded entrepreneurs (

35:37)

What to spend your money on if you only have a few hundred dollars to invest in your business (44:36)
---
LISTEN ON THE GO
Enjoy listening? Subscribe in iTunes or Stitcher to automatically get the latest audio episodes of The Pursuit sent to your smart phone!
---
YOU WANTED TO KNOW…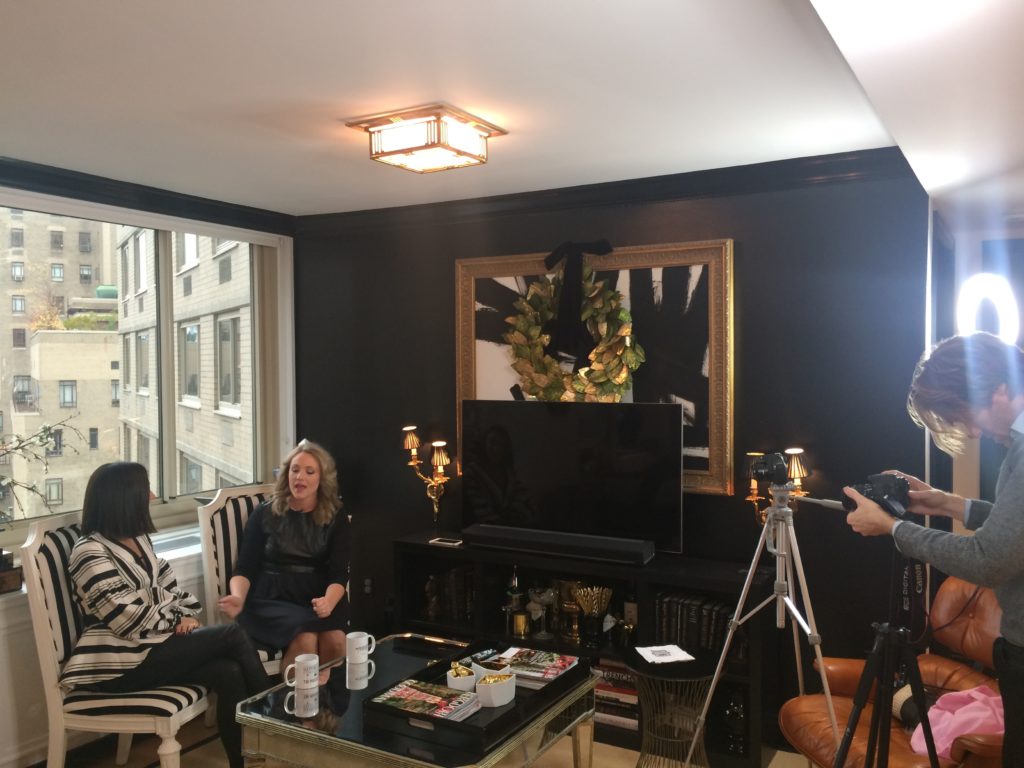 Why did you choose to have Melanie as a guest?
She is a serial entrepreneur with multiple seven-figure businesses, but also she has a unique perspective because she started with custom physical products. She has different insights than many of the online entrepreneurs we've had on, plus she's a woman and it's harder to get female guests on the show (not sure exactly why.)
How'd you get the interview?
She is besties with Amy Porterfield so I reached out to her through their mutual contacts.
What was she like?
Friendly and real and pretty laid back, but also intimidating because she is gorgeous, her home is impeccable, her fashion is always on point, etc!
Where was the interview?
Her amazing Manhattan apartment
Did he have a posse there?
Nope, but the interview was interrupted by her dog walker which was pretty funny!
What went wrong?
There was something wrong with the microphones that we couldn't hear in the monitor, so when we got the audio back and listened to it, there was a buzz I couldn't edit out. So I had to use room audio which is the worst. This was especially discouraging because I get daily youtube comments about the audio in our videos - as if I don't KNOW we have issues. I paid for use of those microphones! I used to produce national commercials. I know what the audio SHOULD sound like. Womp womp.
Did you hear anything from him after the episode was published?
Yes! She shared about the interview on her blog and to her email list! SCORE!
---
Mentioned in the Episode:
---
Support with A Share!