How to Become A Successful (Celebrity) Life Coach
Mike Bayer is kind, hilarious and passionate about helping people. It's no mystery why celebrity clients like Demi Lovato love him. But how did he go from an employee within a large organization, to the top interventionist, to founding CAST and then to leading wellness seminars on tour with pop stars?! It's an interesting story and proof that you don't have to have all the answers to create a successful business, you just have to give tremendous amounts of value. And it doesn't help if you can seriously set yourself apart, like Bayer did.
Watch as he breaks down how he created his successful life coaching business.
If you loved this interview, be sure and let Mike know on twitter!
For more information on Mike, visit the CAST Centers website.
In this episode, you'll learn:
Why you should be in a healed state of mind before trying to help someone else (3:25)
Tips for drawing in clients (6:46)
How to scale the growth of your business (9:18)
The steps Mike took to start getting celebrity clients (13:23)
What habits to avoid when taking care of our mental health (22:48)
---
LISTEN ON THE GO
Enjoy listening? Subscribe in iTunes or Stitcher to automatically get the latest audio episodes of The Pursuit sent to your smart phone!
---
YOU WANTED TO KNOW…
Why did you choose to have Mike as a guest?
Mike's publicist is also Tony Robbins' publicist. I try to take on their clients when I can to thank them for setting me up with Tony, which was obviously a game changer for me. Plus his story is fascinating and he was in LA while we were there so it was convenient.
How'd you get the interview?
He was pitched to me by his publicist. This is happening more and more and it's awesome!
What was he like?
So great. Self depricating, flamboyant, relaxed, warm.
Where was the interview?
His awesome LA home. Demi had been staying with him, I missed her by a day. Would have been cool to meet her!
How many are on his or her team? Did they have a posse there?
He has a pretty big operation at CAST centers.
What did he ask or talk about before/after the interview?
We talked about sobriety, Demi, my show, he was worried about how his house was and was very accommodating, let us move whatever we wanted, etc.
Most unexpected thing about Mike?
How much he didn't plan. How open he was about not having a business plan and not always knowing the numbers and stuff, just following his gut. Inspiring!
What went well?
A lot, we covered everything and it was a fun conversation.
What went wrong?
For some reason my videographer set the shot a bit off center, and also the sun came in and out during the shot which blew out Mike's face a bit on screen, and there was an echo in his house that we couldn't quite edit out. Minor things though.
Did you hear anything from him after the episode was published?
Not directly but he thanked me and tagged me when he shared the episode on Facebook!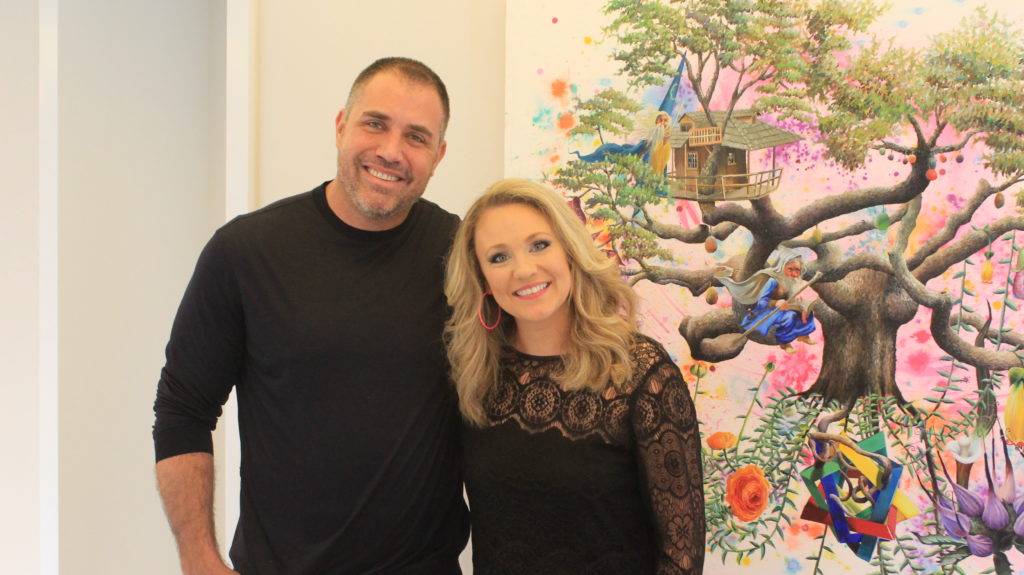 ---
Mentioned in the Episode:
---
Support with A Share!