[vc_willow_big_title title="Let's Get You Going.
Fast. " el_class=".wpb_willow_big_title2"]
End the year with so much traction that your ideal clients, customers, readers, viewers and followers are flocking to you.
It's time to get your mission and message out in a bigger way.
It's time to
GET NOTICED.
---
How Would It Feel  To...
Finally get over the hump and start seeing rapid growth for your brand?
Land that amazing exposure - the influencer connection, the writing gig, speaking gig, or podcast interview you've been dreaming of?
Have people regularly coming to you for your products and services (rather than you searching to find them)?
Gain clarity about what to focus on and when?
Finally cross off those long-running goals and tasks from your list?
Attract and retain a raving tribe of followers, clients and customers who love you?
Be in a small, amazing group with other hustlers who GET IT.
Have gnitty gritty one-on-one feedback about your brand, your business, and your goals?
Produce more work, and better work, in less time?
See faster, better results from your marketing efforts?
Be able to actually relax and finally feel caught up sometimes?
End 2016 with so much traction you will already know 2017 will be your best year yet?
(I can tell you, it feels amazeballs.)
Let me show you exactly how to create and grow some crazy momentum. Introducing...

I went "from Zero to Tony Robbins" in under 18 months
Hi! I'm Kelsey Humphreys, and I move fast. I believe you are capable of way more than you think, but you're probably overthinking a few things. I also believe we need to move fast to keep up into today's market. If you're not growing quickly, your brand is in trouble. You created your business, product, project or movement in order to change the world and serve others...but you're not reaching the world. You may not be reaching down the block! But that's where this program comes in. I can help.
I'm a media entrepreneur, journalist, talk show host, speaker, and success coach/consultant. I break down Success for the Rest of Us in all of my show episodes, written articles, audio podcasts, and coaching programs. Now, I realize your goal is (probably) not to land an interview with a bazillionare for your traveling talk show. But the methods I used to grow my brand so fast will work in tons of applications. They're also methods I used in my corporate branding and marketing career with giant international brands, and methods I've used with one-on-one clients over the past few years. That's why I'm launching this program for you!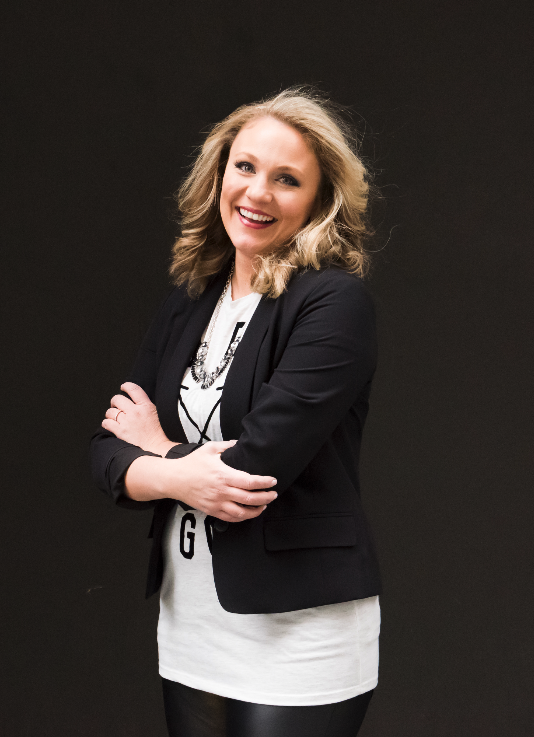 [vc_willow_big_title title="My Momentum Snowball" el_class=".wpb_willow_big_title2"]
Let me share some of my own momentum details...
My Timeline
Fall 2014: Launch my first book and relaunched my personal brand
Start writing some guest posts on small websites
Start doing some local networking
Get book endorsed by Shark Tank's Barbara Corcoran and NYT Bestselling Author Jon Acuff
Used smaller writing gigs and endorsements to land a writing gig with Entrepreneur
Land multiple speaking gigs, one in Silicon Valley

This is when I decided to start interviewing, because I was going to be traveling anyway

January 2015: Shoot pilot episode of my show
January 2015: Create a solid brand for The Pursuit
February 2015: Land interviews with NYT Bestselling authors with a combined following of over 1 million
March 2015: Launch show with zero subscribers
March 2015: Land interviews in SoCal with Lewis Howes, Natalie Jill etc
April 2015: Secure a distribution deal with Success
May 2015: Land interview with Michael Hyatt, which snowballs into
Fall 2015: Interview HGTV's the Property Brothers, Al Roker, Seth Godin, Chalene Johnson...
November 2015: Start writing for LifeHack.org
December 2015: Entrepreneur starts distributing video
January 2016: Start writing for EliteDaily
January 2016: More snowball - Gary Vaynerchuk, Grant Cardone, Marie Forleo, Brendon Burchard
April 2016: Tony Robbins, Barbara Corcoran
July 2016: LARRY KING and the list goes on!
The Methods
If you want to build traction for your brand and business, get more out of your marketing efforts, and start to ATTRACT clients rather than chase them, you can use these methods.
Launch and market (or relaunch) a book, project or product effectively
Land guest posting gigs
Use guest posting gigs to land a high value writing gigs or endorsements
Use high value endorsement to gain media exposure and podcast interview exposure
Use media exposure to land more speaking, writing, and consulting/coaching gigs
Use exposure and gigs to launch more books, projects and products
Rinse
Repeat
Watch Your Snowball Grow!
The Results
I love the work itself, I truly do. But I think the time to focus on the work and only the work, all day everyday, is gone. We have to use other strategies to grow and market our mission, while still doing the work we love. All that writing and pitching and marketing and editing listed above...it was and is a lot, not gonna lie... it adds up! It takes you much further much, much faster! For example, others in my industry have been building their brand for six years and I'm already a third of their size in just over one year.  These tactics led to doubling my Facebook community in a year, growing my Pursuit subscribership by an average of 50% per month!, 10x-ing my email list and of course added income! It also attracts thousands of people to me each week, reading my articles, sending me messages, joining my list, and buying my various physical products and coaching/consulting offerings throughout that time.
The Market
Let's all just go on record and thank God above for the internet, shall we? Seriously, now is your time. Now is THE time. There is no better time than the social, digital age we are in right now to rapidly grow your business, brand, or movement.
The opportunities online right now are endless, but that also means the web is getting more and more CROWDED. To rise above the noise, fast, you have to employ the right methods, in the right order, at the right time, with crazy tenacity... you have to create your own Momentum Snowball.
(a.k.a. My secret superpower that I'm now sharing with everyone!)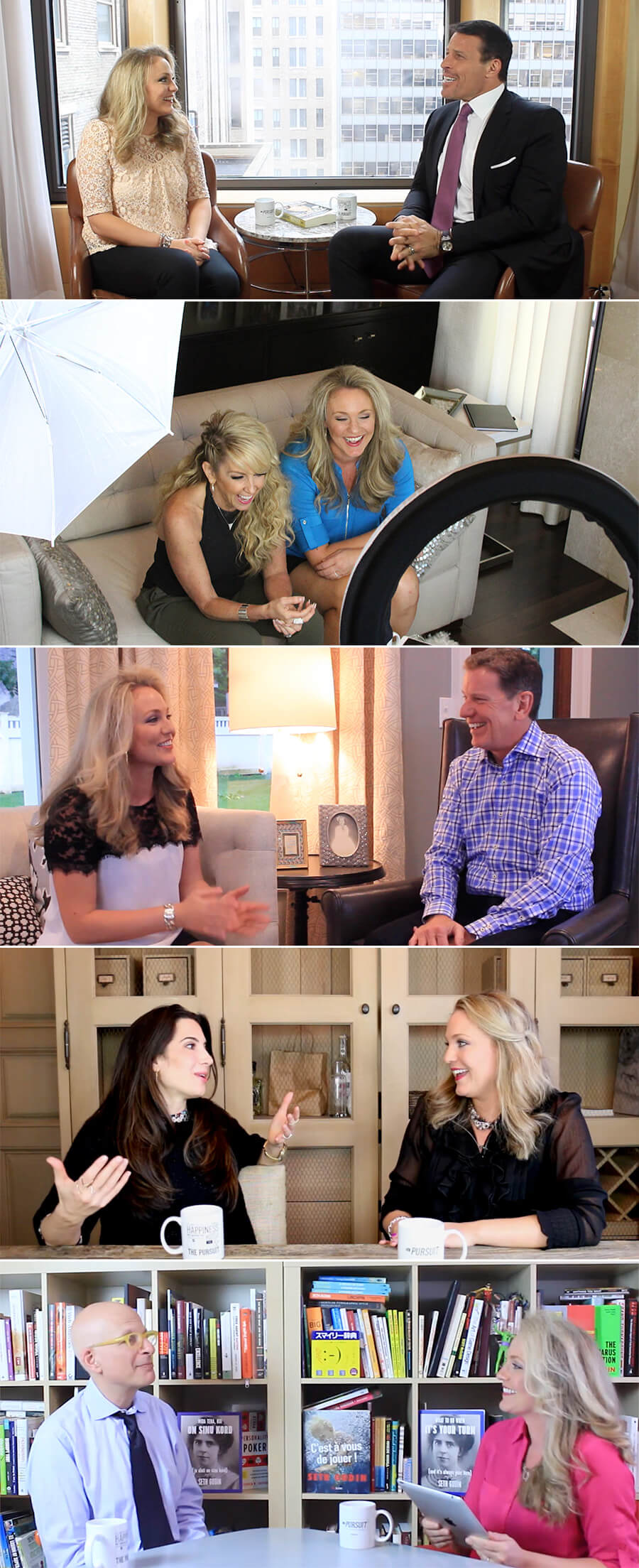 [vc_willow_big_title title="Fall 2016 Momentum Program" el_class=".wpb_willow_big_title2"]
The Guide
This is not an automated course, this is live coaching. To start, I'll personally audit the current state of your brand.
Each week you'll submit your goals and ask me questions, I'll answer them in detail in each weekly video.
Each week I will find additional killer resources to help solve your specific problems.
The Goods
Ten Momentum Snowball Modules outlining my exact strategies
Weekly worksheets, checklists, cheat-sheets, video, audio and written lessons
Exclusive, exhaustive lists of curated resources about marketing, pitching, selling, sales funnels, social media, and more.
The Group
Connect with other people who *get it*
Brainstorm with other inspiring hustlers who are building things and going places.
Be held accountable each week. No more messing around!
As much as I want it to be, the truth is, this isn't for everyone. In order for me to give hands-on help to each member, membership is limited. This is an exclusive program for people who are serious about getting focused. Serious about seeing results. Serious about investing time, energy and resources back into their business - in order to end the year with a bang.
Are you ready to finish 2016 strong?
You've already launched your business, and you're making some money, but you are feeling stuck. You need to bust through to the next level. You need to attract more clients, gain more exposure, and build a bigger following.
You're employed, but you have started building a personal brand in your industry, but you aren't growing fast enough. You need to gain speed in order to get promoted, finally launch that giant project, or land your own clients so you can go solo.
You have a personal brand as a speaker, author, coach or consultant, but you need to land bigger and better sponsors for your blog, finish your book, get bigger and better speaking and writing gigs, land celebrity endorsements or partnerships, or get media exposure.
You are an entrepreneur or industry leader that is driven, but are having trouble focusing all that drive to produce real results. You have big goals and dreams, but you're getting bogged down by the day to day tasks.
You're spinning your wheels when it comes to marketing and branding. You know how to serve your clients and customers but you can't figure out how to get buzz, attract leads, get higher quality clients and customers, land bigger and better opportunities to speak, write, be written about, or be interviewed, etc. You may have watched one too many webinars or read a million blog posts about HOW to market yourself but you haven't mastered the DO. We'll cut the fluff and get you moving again, and fast!
Kelsey's strategy session saved me DAYS in spinning my wheels, overthinking, and testing different programs.  You will get way more value than she promises...If you want to grow your brand and get ultra clear on where your company is headed, get on Kelsey's calendar as soon as possible.
- Carolina S.
There's really been so much I have learned from working with Kelsey. Her advice and words of wisdom have helped me increase sales and increase my brand awareness.
- Henry N.
Not only was the final result truly amazing, but Kelsey also helped me stop scrambling to manage my social media marketing activity. It's clear to me how unfocused and inconsistent my messaging has been. Thank you, Kelsey! I'd highly recommend you talk with Kelsey about revitalizing your brand and getting serious about marketing your thought leadership!
- Supriya D.
Oh My WORD! Every heard this: Under Promise and

Over

deliver

? THAT's Kelsey Humphreys.
- Linda C.
---
CLOSED for 2016
---
Bummer, You missed it. BUT You get on the
Waiting List for first dibs on my next program below!