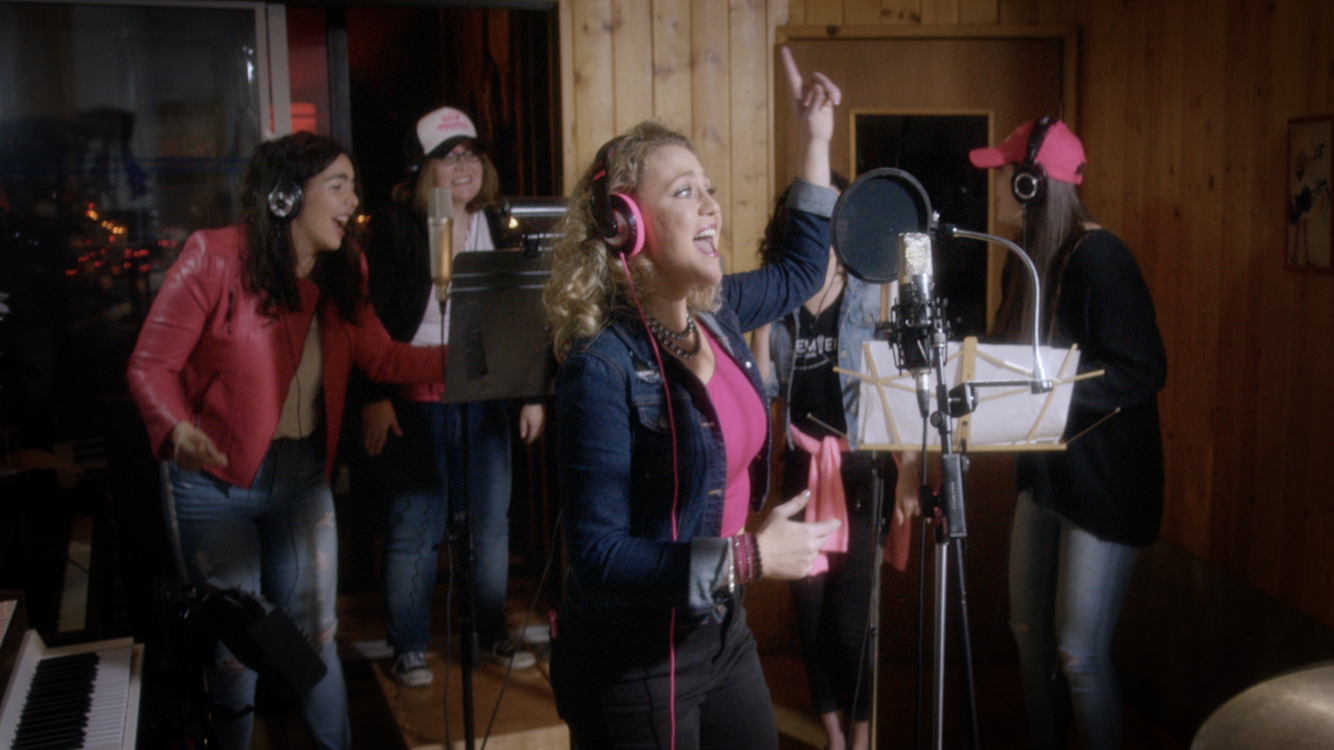 KELSEY HUMPHREYS
Motivational entertainer Kelsey Humphreys is on a mission to get you laughing and keep you moving toward your goals. She stepped away from her music dreams years ago and since that time she became a successful entrepreneur, bestselling author, and international keynote speaker. But it hasn't been all smiles and you-can-do-its. Humphreys faced depression and addiction after abandoning her goals, as many do, whether or not they realize it. In 2015, fully sober and fully inspired, she decided to return to entertainment, starting with a motivational talk show. On The Kelsey Show, she's asked real-life questions to celebrity guests like Rachael Ray, Barbara Corcoran, Glennon Doyle, Tony Robbins, Candace Cameron Bure, the Property Brothers, Al Roker, and many more. In 2017, she began adding comedy sketches, parody music and more pep talks to her video lineup. On January 1, 2019, for the first time in almost a decade, she released original music, starting with the inspirational new year's anthem "Good Morning."
Her interviews, comedy sketches and music videos have gained over 25K subscribers, over 2 million views and viewers have watched over 20 million minutes of her content.
More about the new single can be found here: Good Morning by Kelsey Humphreys
2009: Have massive, awesome album release for first studio pop singer-songwriter album, Hey There. Was featured in ArtBeatOK and on the cover of Edmond Monthly. Received college radio airplay. Had sweet hot pink keyboard.
...only to move to a tiny town in Arkansas to run a family business. This business involved pumping poop out of houseboats.
Start drinking because what else was there to do? How would I become Beyonce in a town of 400 people who only listened to country music?
2010: Move home to OKC and get an amazing advertising job to again try to become a real adult. Give up on music = more drinking.
2013: Set up my own marketing shop with an international client, running advertising and marketing for over 200 stores across the US, with just an intern. Stressful. More drinking until I get preggo. I have my amazing daughter.
Decide to write Go Solo and start landing writing gigs with Entrepreneur.com and a few other places and think, I'm traveling to speak anyway, how hard could it be to launch a traveling talk show? FYI, IT'S PRETTY HARD.
Got sober. Last drink was August 23, 2014! Woo hooooooo!
2014: Go Solo becomes a #1 Entrepreneurship Amazon bestseller, beating out classics like Zero to One, and lands endorsement from Shark Tank's Barbara Corcoran.
January 1, 2015, Posted my first Quick Pep Talk video on a whim. This is where and when "goood morning fraaaands" comes from.
March 2015: Launched YouTube talk show. Grew show from 0 - Tony Robbins in just 18 months all on my own, living my best mompreneur life, launching a talkshow and writing articles in between loads of laundry and the potty training that I thought would never end.
Late 2017: Began putting out non-interview content like comedy sketches and parody music, because hosts don't get talk show deals, stars get deals. Must become star.
Start acting in commercials and auditioning for all the things.
February 2018: Get serious. Move my family 1300+ miles to Los Angeles in order to propel my dream of becoming the "Motivational Jimmy Fallon"
Late 2018: Get inspired to write a theme song for my community, after an 8 year hiatus, write Good Morning and its countermelodies and parts, in one sitting.
January 1, 2019, release my first original music in a decade.
You finished. You are the champion!
BY THE NUMBERS
2 MM+ Video Views
25K+ YouTube Subscribers
12K+ Facebook Fans
8K+ Instagram Followers
30K+ Views for "Good Morning" music video
"Good Morning" jumped to the top 15,000 purchased songs on all of Amazon
LINKS
CONTACT:
kelsey at kelseyhumphreys.com