How to Conquer the World of Online Business
Natalie MacNeil may or may not be a robot. I say that with respect and admiration, because the woman can execute. Her tactics and her work ethic are downright inspiring. If you're wanting to turn a blog - or podcast or webseries - into a full-fledged online empire, this episode is for you!
MacNeil is the media entrepreneur behind SheTakesOnTheWorld.com, one of the "Top 10 Websites for Entrepreneurial Women," according to Forbes. She is also an Emmy Award-winning producer and the bestselling author of She Takes on the World and The Conquer Kit, and Conquer Your Year. After building multiple businesses, and the She Takes on the World Brand, Natalie is now focused on transforming businesses around the world through The Conquer Club, a 12-month implementation incubator program for entrepreneurs. She has appeared in outlets like Inc., Forbes, ForbesWoman, Wall Street Journal, CNN, Mashable, and more.

I sat down with her recently in Los Angeles to ask how we can take on the world and conquer it.
If you loved this interview, be sure and let Natalie know on twitter! 
For more information about Natalie, visit SheTakesOnTheWorld.com.
In this episode, you'll learn:
How Natalie was able to grow momentum for her blog while running a separate full-time business (7:50)
How long it took Natalie to turn her part-time blog into a full-time business (9:20)
What Natalie did to get noticed by Forbes (12:06)
How to land a book deal (13:40)
The five milestones of writing a book (28:29)
Why you should be detailed in your planning (33:42)
Why it's important to have mentors (41:42)
---
LISTEN ON THE GO
Enjoy listening? Subscribe in iTunes or Stitcher to automatically get the latest audio episodes of The Pursuit sent to your smart phone!
---
YOU WANTED TO KNOW…
Why did you choose to have Natalie as a guest?
I knew she would make an amazing Profile guest because she has done a lot of unique things: won an Emmy, written books, coached, has a membership site, launched online courses, etc!
How'd you get the interview?
I used the form on her website!
What was she like?
Very zen! Super smart, warm.
Where was the interview?
Her brand new LA apartment. We were her first houseguests!
How many are on her team? Did she have a posse there?
She has a small remote team; no one was with her that day.
What was the most unexpected thing about Natalie?
She was exactly like she seems in her YouTube videos, no surprises!
What went well?
She got so detailed in her answers and viewers loved that - her article and video trended in the top of Entrepreneur.com for a WEEK! That is crazy!
What went wrong?
It was SO hot in her apartment because we had to turn her AC off because of my lack of sound equipment. (Bane of my existence. We're working on this, I promise!) I thought I was going to look like a drowned rat by the end, but luckily you couldn't tell.
Did you hear anything from her after the episode was published?
She shared it on her channels multiple times and tagged me. I think both of us were pumped at how well the article and video did for Entrepreneur.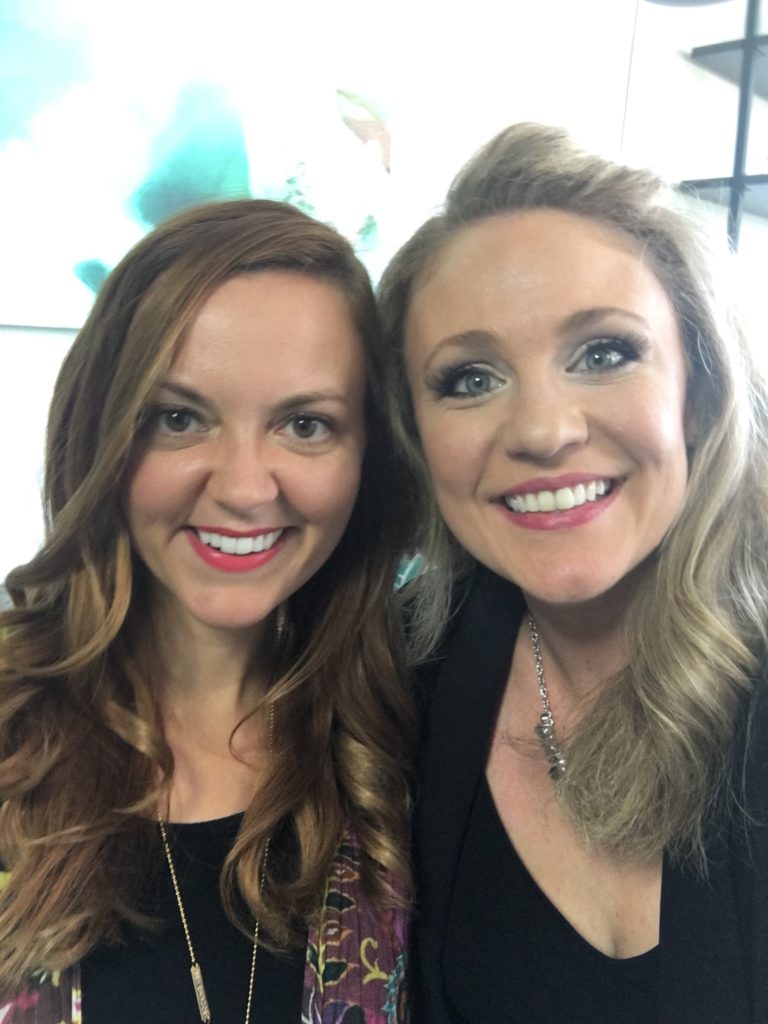 ---
Mentioned in the Episode:
---
Support with A Share!