I'm just a girl, 
standing in front of a camera,
asking it to make her younger, skinnier
& funnier. 
WHO AM I AND WHAT DO I DO?
I am a totally one of a kind sparkly unicorn that shares love & light & laughs with the world.
Just like everyone else.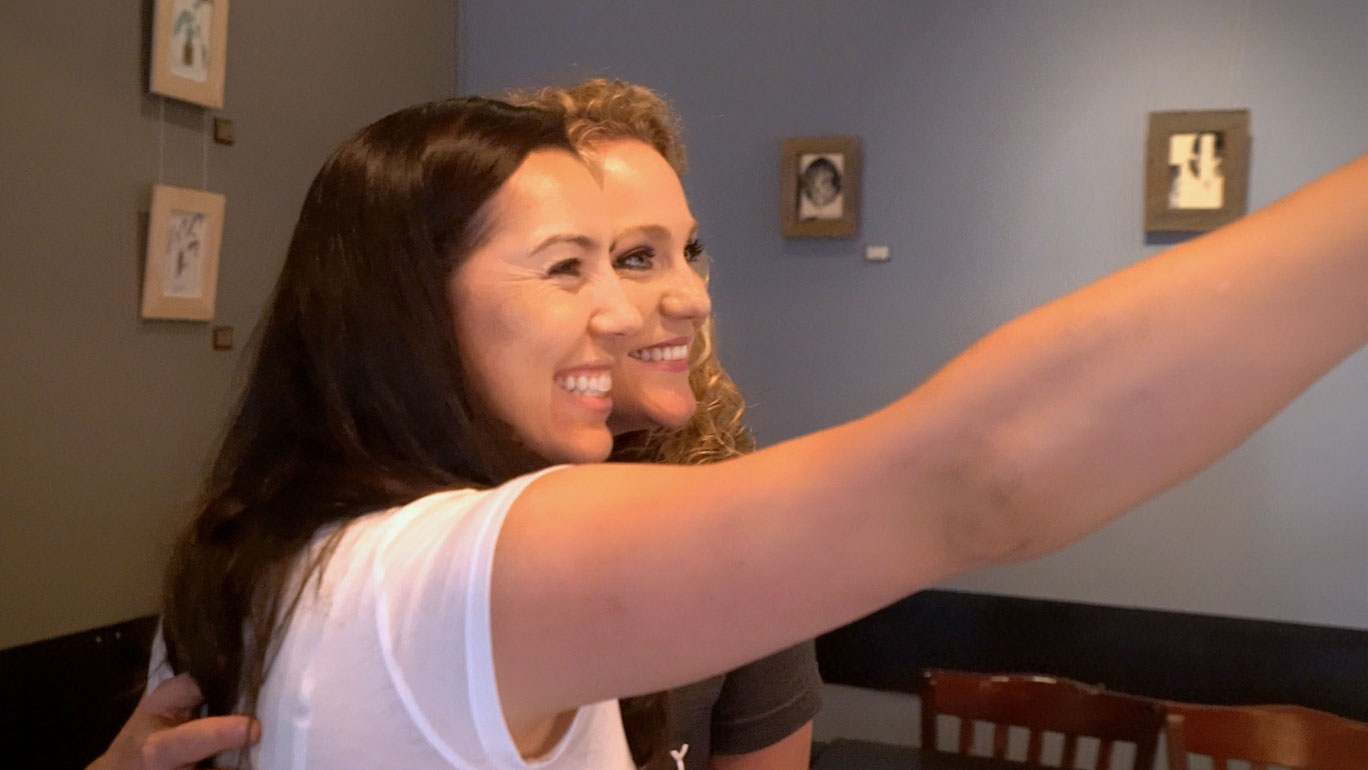 Where ma girls at?
I'm here for you. The dreamer and doer and goal-getter who knows they're really a rockstar but is feeling more like a roller coaster hot mess express losertown wannabe. You can't get focused and or fired up. You're considering bailing on your giants goals or hanging up your epic dreams. As a motivational comedian, I create videos that get you laughing so hard you snort your Starbucks, keep you moving towards your goal like a young mom beelines to the dollar section at Target, and makes sure that you DO NOT GIVE UP. I also act, sing, and really anything involving encouraging audiences with or without jazz hands.
As an international keynote speaker, I motivate groups with the most hilarious, helpful, inspiring AND actionable talks ever. Okay maybe not ever, but they're up there. As a wife and mom in suburbia just tryna keep up with more laundry than makes sense for such a small family, I GET THE STRUGGLE. Speaking of, where is my coffee???
Love you, mean it. Email me.
Let Me Introduce Myself
Listen to my intro podcast episode where I share #allthethings, in detail.
---
MY ENTIRE LIFE STORY
Because people seem to have a LOT of questions about how I got here.
Also, because I think I'm super interesting and unique.
Like everyone else.
(Please imagine it as a cool interactive bio widget slideshow thing instead of a lame bulleted list.)
Kid of South African preachers, first generation US and proud. But also a bit awkward growing up because #foreignparents
Awkward is funny! Start making people laugh hysterically as an infant.
Started harmonizing in the back of the car as my mom blasted oldies somewhere between ages 4 and 6.
High school: "I'm going to be the next Sara Bareilles Meets Beyonce but Christian!" Drum Major of the Marching Band. Bad hair.
Was often told I asked friends and strangers way too many questions. 
Off to College: In my infinite wisdom I decide I am too talented for a music degree so I get a fallback degree. In art.
College: All I can think about is marrying my future husband, who I started dating at 16.
Post-College: Get steady graphic design job, get married, buy house and get two dogs in order to become a real adult.
Post-College: Hate adulting and start working on my first studio pop singer-songwriter album, Hey There. 
Have massive awesome album release...only to move to a tiny town in Arkansas for a dream of my husband's - buying and running a marina on the lake where he vacationed growing up.
Start drinking because what else was there to do? How would I become Beyonce in a town of 400 people who only listened to country music?
If you're still reading you should probably subscribe to emails and like me on all my social media channels because clearly you are a fan and that makes me happy and thanks so much.
Move home to OKC after one year because it was terrible. We (with family) still own the marina but someone else runs it, thank God in heaven.
Get an amazing advertising job to again try to become a real adult. Give up on music. More drinking.
Move quickly from Graphic Designer to Social Media Guru to Associate Creative Director, but land an international froyo chain as a client of my own.
Set up my own marketing shop and run advertising and marketing for a franchise with over 200 stores across the US, with just an intern. Stressful. More drinking.
Giant client is bought out, and I get pregnant.
Decide to write Go Solo and start speaking, to help other creatives learn what I did in my career, rather than continuing consulting work.
Land writing gigs with Entrepreneur.com and a few other places and think, I'm traveling to speak anyway, how hard could it be to launch a traveling talk show? FYI, IT'S PRETTY HARD.
Felt the Lord saying that if I want all of my hopes and dreams to come true I have to get sober. I was a closeted high functioning alcoholic who loved Jesus and my family and my work and really really really loved wine. For about 8 years (-pregnancy). Last drink was August 23, 2014! Woo hooooooo!
Go Solo becomes a #1 Entrepreneurship Amazon bestseller, beating out classics like Zero to One, and lands endorsements from Jon Acuff and Barbara Corcoran.
Posted my first Quick Pep Talk on a whim, Jan 1, 2015. This is where and when "goood morning fraaaands" comes from.
Launched The Pursuit with Kelsey Humphreys in Spring of 2015. Pitch and pitch and pitch some more, learning to eat rejection for breakfast. Somehow stay sober!
Live my best mompreneur life, launching a talkshow and writing articles in between loads of laundry and the potty training that would never end.
Travel to celebrities' and millionaires' homes, offices, tour buses and dressing rooms to interview big names whenever I got a yes.
Late 2017: As the show succeeds and video views climb, I finally start to get back to my roots as an entertainer.
Begin putting out non-interview content because hosts don't get talk show deals, stars get deals. Must become star.
Start acting in commercials and producing comedy sketches and music videos.
February 2018: Move my family 1300+ miles to Los Angeles in order to propel my dream of becoming the "Motivational Jimmy Fallon"
June 2018: Rebrand ALLTHE THINGS as "The Kelsey Show" because The Pursuit vs Quick Pep Talks vs Success For the Rest of us was too confusing for everyone, mostly me!
Now in addition to producing interviews and HILARIOUS motivational videos, I'm also acting, auditioning, doing stand up, taking voice lessons and classes and really just trying to not die in LA traffic. You can follow along (almost) daily on Instagram which is serving as my Vlog for now.
You finished. You are the champion!