I'm just a girl, 
standing in front of a camera,
asking it to make her younger, skinnier
& funnier. 
WHO AM I AND WHAT DO I DO?
I am a totally one of a kind sparkly unicorn that shares love & light & laughs with the world.
Just like everyone else.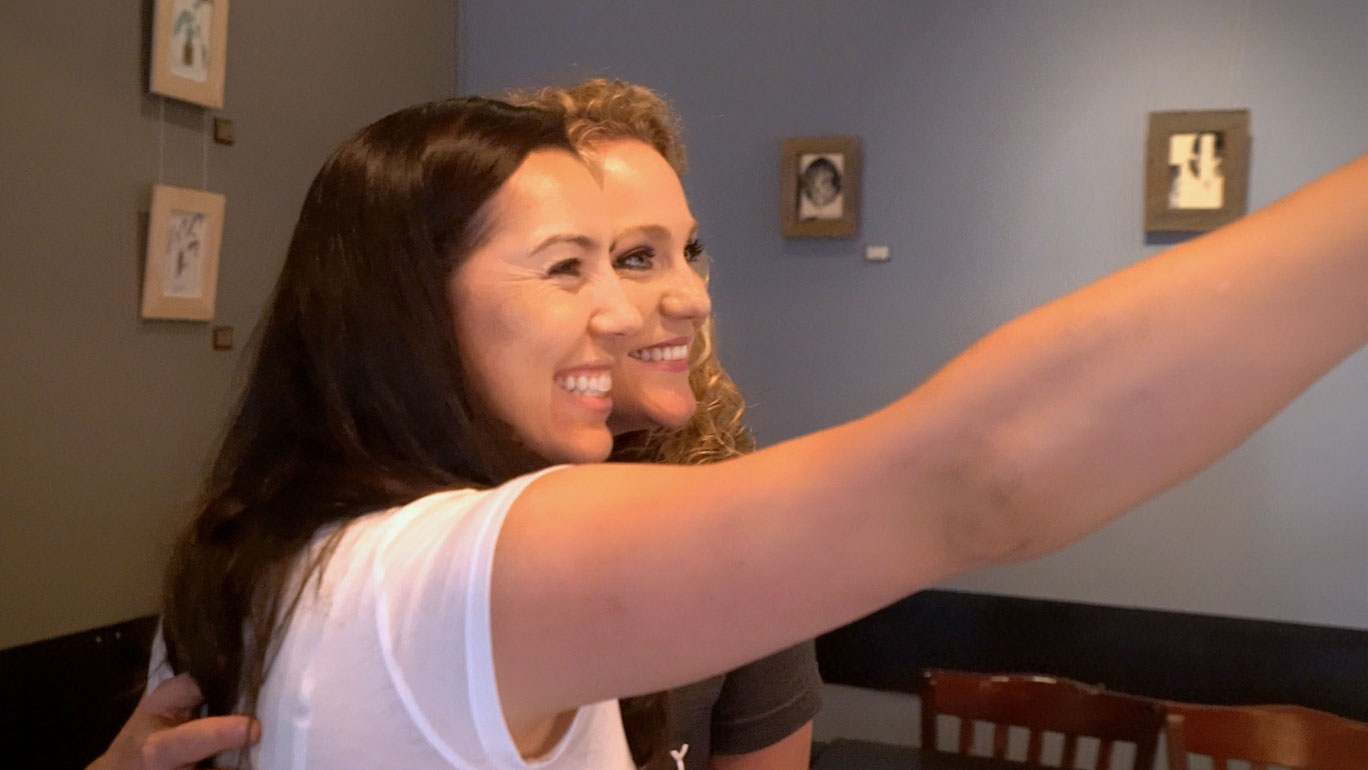 Where ma girls at?
I'm here for you. The dreamer and doer and goal getter who knows they're really a rockstar but is feeling more like a roller coaster hot mess express losertown wannabe. You can't get focused and or fired up. You're considering bailing on your giants goals or hanging up your epic dreams. As a content creator I create videos and write posts that get you laughing so hard you snort your Starbucks, keeps you moving towards your goal like a young mom beelines to the dollar section at Target, and makes sure that you DO NOT GIVE UP. Love you, mean it. Email me.
Engaging & Relatable Comic, Actor, Singer
My humorous motivational videos, music videos and comedy sketches on Facebook (not my talk show interviews) have received over a half a MILLION views, and thousands of organic shares! I am a deadpan millennial mom, hilariously quirky best friend, or witty host/narrator type, and a mezzo soprano who also writes, plays piano and can run cameras, edit video, rainbows, fairy dust, etc. etc.  2018 Reel coming soon, for now you can see recent photos, videos and credits on my backstage profile.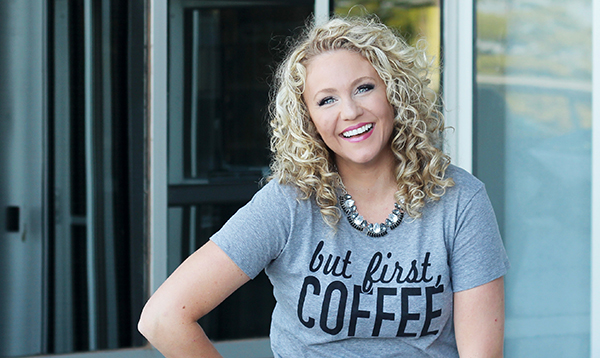 Beloved, Are-You-In-My-Head-Right-Now Influencer
Bold, I know, but my female hustler viewers and readers are honestly telling me that they love me and that I am in their head, weekly if not daily. I reach hundreds of thousands of followers a week via the following channels, with an average engagement rate of 3%, most of which is on Facebook.
21K+ Subbers
9K Facebook Besties  
4K Instafrands
5K Twits
If you're a brand or collaborator and would like more information, just shoot me an email!
Skilled Keynote Speaker
If you are organizing an event for women or moms, or a leadership or entrepreneurship event and you need a serious motivator that will keep the crowd entertained and engaged, I'm your gal.
My Most Requested Topics
Go Further, Faster and Have More Fun Building Your Dream
Success for the rest of us - Real life, relatable hacks on Momentum, Growth, and Success Habits from my experience buliding The Pursuit, as well as my 4000+ hours of research and interviews with some of the most successful people on the planet.
Resilience/Persistence
How to go from one rejection to another until you reach success, without losing your mind and crushing your heart.
Women in Entrepreneurship / Leadership / Work-Life Balance
How I built a talk show from 0 to Tony Robbins in suburbia. My secrets for staying sane while juggling my business in between doing the dishes, juggling the laundry, date nights with my husband, cleaning up after the dogs and so. many. diaper changes. Keynote, Workshop, or Breakout.
What You Can Expect
Timely, professional replies to your calls and emails.
A personal phone call with me before your event, so I can figure out how to best serve you and your audience.
An announcement about your event on thepursuit.tv/events and my social media channels. This may or may not include YouTube. (This is assuming your event is public and you want to drive engagement.)
A dynamic, professional, entertaining (read: funny!) presentation focused on achieving your goals for the event and for your attendees.
Online promotion during the event using your hashtags, responding to attendees, etc.
In-person engagement with attendees before and after my presentation (varies depending on the type of event and our arrangement.)
A custom resource page on my site, exclusively created for your attendees that will include the slides I used in the presentation, along with links to books, articles, and other resources I believe will be helpful.
A quick follow-up communication after the event, to make sure I met your expectations!
What Others Are Saying
"Kelsey Humphreys absolutely made our weVENTURE IMPACT Summit this year. Our goal is to inspire and educate and Kelsey's keynote did exactly that. Her perfect blend of humor, authenticity and useful insight was everything our event needed. She was extremely professional, approachable and easy to work with and I simply could not recommend her highly enough!" - Erica Lemp, Executive Director, weVENTURE

"We were more than delighted with her dynamic speaking and expertise in Branding and Marketing for our group of progressive Snow and Ice Management Industry Leaders this week.

Kelsey, you have made a positive impact in Erie, PA and the others that were in the room. Thank you again!"

– Kelley Gebler, Event Organizer"

"Kelsey was recently featured as a speaker at IgniteOKC 7. Her talk, "Finding Your Secret Ingredient" was selected by the event planning committee to be the final talk of the night because of its unique incorporation of the event theme of "Taste". Having Kelsey's talk be the closing presentation was certainly the right choice to close the event with a strong, charismatic speaker. Her insights revealed a deeper understanding of the importance human relationships than was possible to fit within the 5-minute time limit. Kelsey's ability to bring together seemingly disparate elements in order to encourage and empower the audience to be aware of their individual potential was a powerful way to inspire everyone."

– Michael To, Organizer

"You. Were. Amazing! My phone is full of notes and I was very inspired by your journey, humor, and grace!"
- @cosmiccapture, live event attendee

"I walked away encouraged and made new connections. I would definitely attend another event with Kelsey!"
- Kathryn Thompson, live event attendee

More from twitter:
"@KelseyHumphreys Your presentation was one of the highlights of my weekend."

"@KelseyHumphreys #mindequalsblown Knocked it out of the park! #launchout"

"@KelseyHumphreys You were a joy to watch"

"@KelseyHumphreys I was blown away by your talk… I took pages and pages of notes during your presentation and I'm looking forward to watching the video soon, so I can fill in some more details."
Proven Host & Producer
If you haven't caught my catchy hook yet (get it!) let me say it again: I took my traveling in-person talk show on success, The Pursuit with Kelsey Humphreys, from zero to Tony Robbins in 18 months, and have received over 1 million video views in less than three years! I've scored guests like Rachael Ray, Larry King, the Property Brothers, Gary Vaynerchuk, Al Roker and more. Publicists and guests have given rave reviews and I even landed segment distribution on REELZ cable channel's Entrepreneur.  How did I do it? I wrote and edited my butt off. Not literally. Unfortunately. For every interview, guests get at least one written article AND video clip on a major publishing website, like Entrepreneur.com, Success.com, LifeHack.org, and more. Plus, they get a long video interview to express themselves, instead of a tiny segment, and the interview is released on my audio podcast as well. Whew! Most importantly, viewers love my show because I am the most relatable host on the block - a wife and mom in Suburbia, USA, hustling to build her dream and make sense of success. If you're a publicist or potential guest, please check out some guidelines for contacting me about booking a guest.
STAY TUNED! Season 4 of The Pursuit launches in early 2018!
MY ENTIRE LIFE STORY
Because people seem to have a LOT of questions about how I got here.
Also, because I think I'm super interesting and unique.
Like everyone else.
(Please imagine it as a cool interactive bio widget slideshow thing instead of a lame bulleted list.)
Kid of South African preachers, first generation US and proud. But also a bit awkward growing up because #foreignparents
Awkward is funny! Start making people laugh hysterically as an infant.
Started harmonizing in the back of the car as my mom blasted oldies somewhere between ages 4 and 6.
High school: "I'm going to be the next Sara Bareilles Meets Beyonce but Christian!"
High school: Ado Annie in Oklahoma, Drum Major of the Marching Band. Bad hair.
Was often told I asked friends and strangers way too many questions. 
Off to College: In my infinite wisdom I decide I am too talented for a music degree so I get a fallback degree. In art.
College: All I can think about is marrying my future husband, who I started dating at 16.
College: Millie in Thoroughly Modern Millie and played Dana Carvey's The Church Lady in a variety production
Post-College: Get steady graphic design job, get married, buy house and get two dogs in order to become a real adult.
Post-College: Hate adulting and start working on my first real studio pop singer songwriter album, Hey There. 
Have massive awesome album release, only to move to a tiny town in Arkansas for a dream of my husband's - buying and running a marina on the lake where he vacationed growing up.
Start drinking because what else was there to do? How would I become Beyonce in a town of 400 people who only listened to country music?
If you're still reading you should probably subscribe to emails and like me on all my social media channels because clearly you are a fan and that makes me happy and thanks so much.
Move home to OKC after one year because it was terrible. We (with family) still own the marina but someone else runs it, thank God in heaven.
Get an amazing advertising job to again try to become a real adult. Give up on music. More drinking.
Move quickly from Graphic Designer to Social Media Guru to Associate Creative Director, but land an international froyo chain as a client of my own.
Set up my own marketing shop and run advertising and marketing for a franchise with over 200 stores across the US, with just an intern. Stressful. More drinking.
Giant client is bought out, and I get pregnant.
Decide to write Go Solo and start speaking, to help other creatives learn what I did in my career, rather than continuing consulting work.
Land writing gigs with Entrepreneur.com and a few other places and think, I'm traveling to speak anyway, how hard could it be to launch a traveling talk show? FYI, IT'S PRETTY HARD.
Felt the Lord saying that if I want all of my hopes and dreams to come true I have to get sober. I was a closeted high functioning alcoholic who loved Jesus and my family and my work and really really really loved wint. For about 8 years (-pregnancy). Last drink was August 23, 2014! Woo hooooooo!
Go Solo becomes a #1 Entrepreneurship Amazon bestseller, beating out classics like Zero to One, and lands endorsements from Jon Acuff and Barbara Corcoran.
Posted my first Quick Pep Talk on a whim, Jan 1, 2015
Launched The Pursuit in March of 2015.
Live my best mompreneur life, launching a talkshow and writing articles in between loads of laundry and the potty training that would never end.
Pitch and pitch and pitch some more, learning to eat rejection for breakfast. Somehow stay sober!
Start pitching guests all over and end up traveling to celebrities' and millionaires' homes, offices, tour buses and dressing rooms to interview big names whenever I got a yes.
2018: As the show succeeds and video views climb, I finally start to get back to my roots as an entertainer.
The rest, I believe, has been covered somewhere on this wordy website of mine.
You finished. You are the champion!