How to Create a Rich Life for Yourself
Ramit Sethi is funny, passionate and seriously smart. After diving into personal finance in college, he started a crusade with his blog iwillteachtoyoutberich.com. He is not just on a mission to help you become financially rich, he wants to help you live a rich life. What does that mean? It means time for work that matters, money for special splurges, a healthy mind, a healthy body, the whole package. Um, where do I sign!?
Watch as Ramit breaks down how he created his wildly successful blog and book, and how you and I can create a rich life for ourselves too.
If you loved this interview, be sure and let Ramit know on twitter!
For more information about Ramit, visit IWillTeachYouToBeRich.com.
In this episode, you'll learn:
How Ramit got funding and grew his business right out of college (6:56)
How to start monetizing your blog (11:31)
Why Ramit doesn't talk much about his team or its size (19:32)
Red flags to watch for when launching your first product (24:05)
Why you should be automating chores your personal life (27:46)
One thing you should be doing if you're a beginner entrepreneur (36:45)
---
LISTEN ON THE GO
Enjoy listening? Subscribe in iTunes or Stitcher to automatically get the latest audio episodes of The Pursuit sent to your smart phone!
---
YOU WANTED TO KNOW…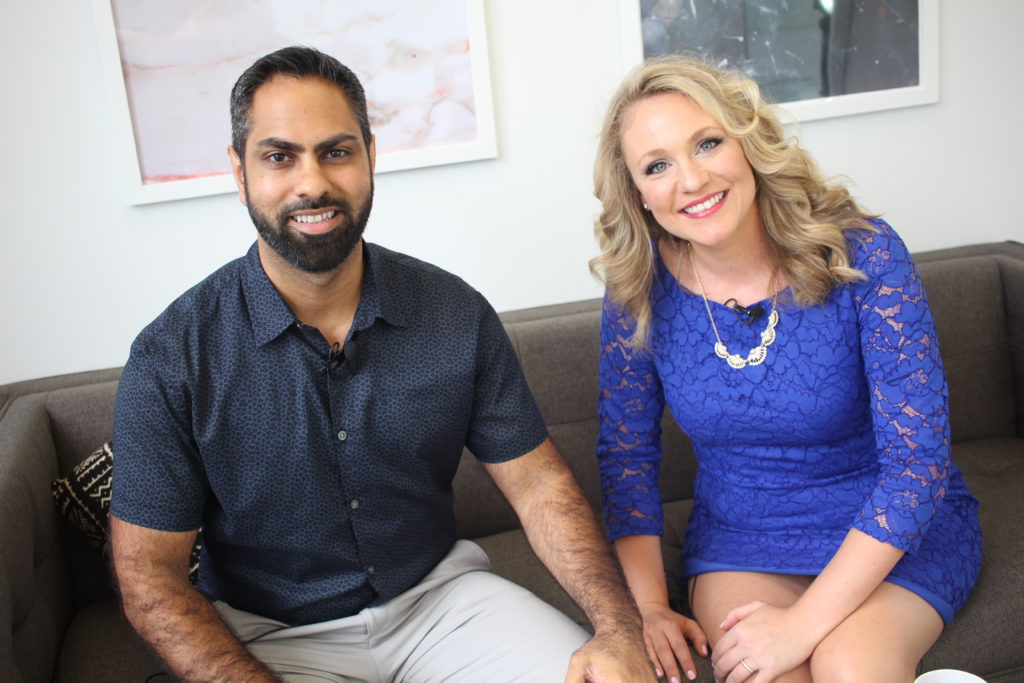 Why did you choose to have Ramit as a guest?
He's a New York Times bestselling author, he has some refreshing ideas that are contradictory to a lot of my guests. Also, to be totally honest, he has an email list of over 500K subscribers, which is impressive, and had he shared the episode with that list it could have been huge exposure for the show.
How'd you get the interview?
I dug to find an email address listed for publicity and emailed that person directly.
What was he like?
Nice, funny, intense and passionate. Very New Yorker-y, I got the vibe he was in a hurry.
Where was the interview?
He didn't want to do it at his home so this was at a rented space called a Breather Room.
How many are on his or her team? Did they have a posse there?
He is hush hush about this (and for a great reason, as he explained in the interview) so I don't know! He came alone.
What did he ask or talk about before/after the interview?
Not much, we were ready to go and so he walked in and we basically just jumped right in.
Most unexpected thing about Ramit?
How funny he is, I hadn't read a ton of his work, only listened to interviews, and he really made me laugh a couple times.
What went well?
The lighting in the room was great, we covered a lot and he said I was one of the best interviews he'd ever done, which was awesome!
What went wrong?
I think this was one of the few where nothing went wrong!
Did you hear anything from him after the episode was published?
Nope, but he did share his Entrepreneur article on social media!
---
Mentioned in the Episode:
---
Pin & Post Quotes From This Episode!
---
Support with A Share!